St. Simon Stock Parish Team
---

Rev. Michael A. J. de Leon, A.M.
Fr. Michael was born and raised in the Philippines, one of eight children. He was introduced to the Alagad ni Maria (A.M.), the Disciples of Mary Community, in junior high school, and entered the Disciples of Mary Seminary at the age of 16. He graduated from the Divine Word Mission Seminary with a Bachelor's of Arts in Philosophy, and also graduated from the Maryhill School of Theology. Fr. Michael was ordained to the Holy Order of Priesthood on March 25, 2003, on the Solemnity of the Annunciation of the Lord.
Fr. Michael served in the Philippines for almost 11 years as Pastor (parish priest) on an island parish called Saint John the Baptist in the east, east south of Manila, and as parochial vicar at the Cathedral of the Infant Jesus and Saint Mark.
After 11 years of proclaiming the Kingdom of God through the sacraments, spiritual-liturgical nourishment, visiting the sick, the elderly, ministering to the poor, the marginalized, the children and youth and the people of God in rural areas of the Philippines, Fr. Michael was called to leave his native land.
In 2011, he came to the United States of America to serve as parochial vicar and the Director of Religious Education at the Church of Saint Pius X in Scarsdale, New York, under the pastoral care of his religious community Disciples of Mary. In 2014, he began his service as parochial vicar at Saint Andrew the Apostle parish in Gibbsboro, New Jersey.
According to Fr. Michael:
"In July 2019, I am again trusting the Lord and embracing the challenge to be the pastor of Saint Simon Stock Parish. I am ecstatic to be here. I am happy to be with my fellow brother priests from my religious community to serve you. I wish to continue to bring the fire and love of Jesus and Mary to the people of Saint Simon stock parish. Let's work together. Let's pray for one another. Let's nourish one another with prayers, compassion and love.

God bless you and your family always. Our Lady of Mount Carmel, pray for us! Saint Simon Stock, pray for us!"
Rev. Philip Ramos, A.M.
Part Time Parochial Vicar

Deacon Joe Beebe
Deacon Joe and his wife, Donna, are members of St. Simon Stock Parish. They've been married over 40 years and have 5 children and 8 grandchildren.
Joe's Ministry inlcudes assisting at liturgies, preaching, sacramental preparation and parish committees. Joe was ordained in 1988.

Deacon Bob Iuliucci
Deacon Bob was born and raised in Waterford Works, New Jersey. Bob attended Camden County Vocational Technical School. Upon graduation, he served his country in the United States Marine Corps. Bob was honorably discharged from the Marine Corps in 1979 and is celebrating in July a thirty-year career with Waste Management.
Bob is a graduate of Camden Diocese Biblical Institute four-year program, which provided a strong base for his parish ministries and Deaconate Formation.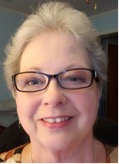 Patricia Infanti
Pastoral Associate for Parish Administration
Patricia Infanti comes to St. Simon Stock parish after ending her career of 43 years as a legal secretary. She is the mother of two sons, Father Anthony Infanti, Parochial Vicar at Incarnation Parish in Mantua; and Joseph Infanti, a Research Scientist at the Philadelphia College of Osteopathic Medicine. Patricia is a member of Our Lady of Hope Parish, where she is a Stephen Ministry Leader and also sings in the adult choir. In the 1980's, Patricia, along with her late husband, Michael, were part of a Pre-Cana team for 8 years. She is also a New Jersey Notary Public.

Betty Cipolone
Betty is our Accountant. She is our Safe Environment Coordinator, House of Charity Administrator, and also schedules couples for our Pre-Cana workshops. She also maintains the scheduling for our parish calendar. Betty has been with St. Simon Stock Parish since the merger, and previously was the Parish Administrator for St. Edward Church in Pine Hill from 1990.

Alice Malloy
Principal of Our Lady of Mt. Carmel Regional School
Alice is the Principal of Our Lady of Mt. Carmel Regional School.

Richard Sbarra
Plant Maintenance Manager
Rich is the Plant Maintenance Manager of St. Simon Stock Parish and Our Lady of Mt. Carmel Regional School. Rich also maintains the old St. Edward's buildings and properties in Pine Hill.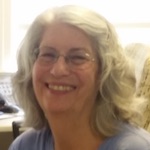 Mary Spicer
Coordinator of Children's Faith Formation